Maren Engineering Corporation has the ability to customize its equipment to solve your specific problems, such as…
"Right Angle" solutions so bales are tied off, automatically weighed, a weight ticket printed off, and then pushed to where they can easily be forked off and moved to a loading dock; requiring no manual labor. This imaginative and highly technical solution has saved hundreds of plant square feet that would have otherwise been dedicated to the baler if it had not been able to be installed into a corner.
If you have a difficult situation or a small space and you want a high through-put baler, give us a call so see what we can do for you.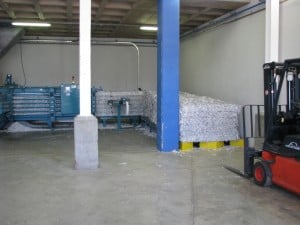 Right Angle Bale Weigh and Storage System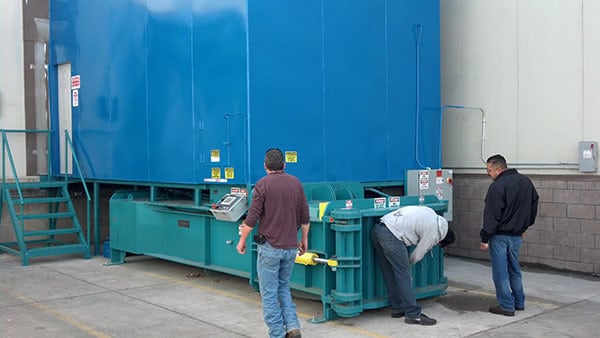 Scale and Ticket Printer for Bale Storage System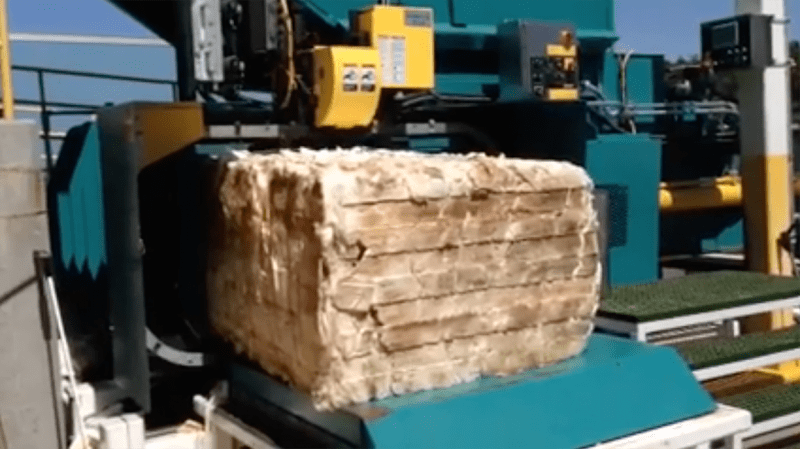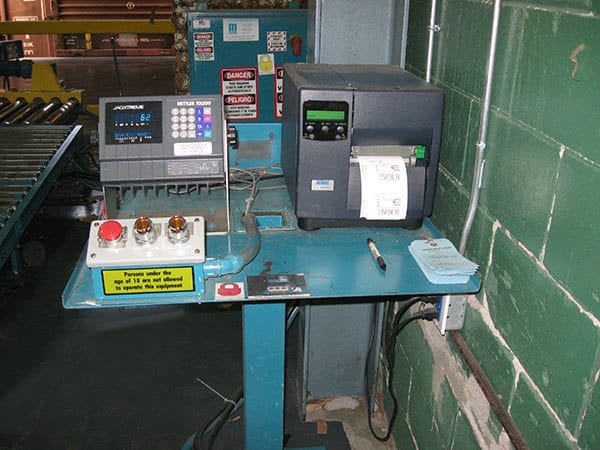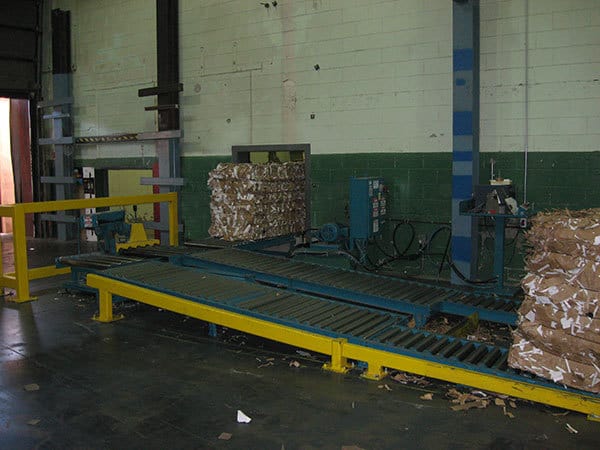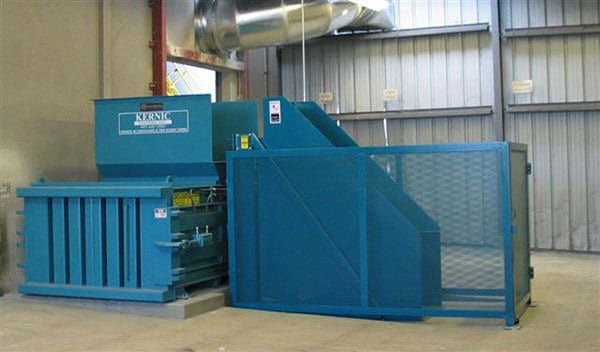 Outdoor Baler / Shredder Installation
Contact a Maren Balers Sales Rep Today